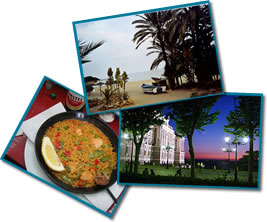 Where should we start? Spain is arguably the best place to go if you want to learn Spanish; it's where Spanish originated! Spain is lucky to have an incredible historical richness and one of the world's most profound cultures. More than 45 million visitors come to Spain each year, making it one of the most-visited places in the world. The culture, the phenomenal lifestyle, the deep artistic history are a few of this countries many charms - not to mention the weather, beaches, friendly people, unparalleled cuisine and nonstop nightlife. We might be a little biased in this regard, but we truly think Spain is the best place to learn Spanish while immersing yourself in a beautiful, exciting environment.
For further information about Spain please see Spain Tourism Guide.
Or if are you looking for Spanish Property in Spain - Then you can find useful information about off plan properties in Spain on this website.